Jobs and Careers at UTC Research Center
Innovation #Engine
United Technologies Research Center (UTRC) supports the development of new technologies and capabilities across United Technologies and collaborates with external research organizations, universities and government agencies globally to push the boundaries of science and technology.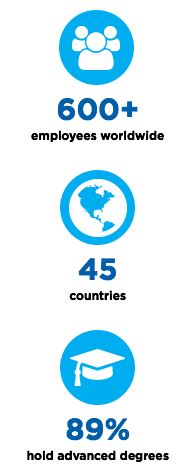 Our Focus Areas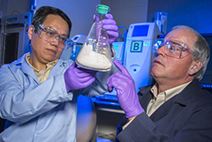 Thermal Fluid Sciences
The Thermal & Fluid Sciences Department utilizes computational modeling, analysis, and experiments to create innovative new product concepts and solutions to technical challenges.
Focus Areas: Acoustics, Aerodynamics, Aero-Thermal Testing, Combustion, Thermal Fluid Dynamics & Thermal Management.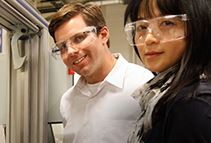 Systems
The Systems Department develops innovative tecnology solutions and concepts in the are of complex adaptive systems to provide growth and competitive advantage to UTC's businesses.
Focus Areas: Control Systems, Decision Support & Machine Intelligence, Embedded Systems & Networks, Systems Dynamic & Optimization, Power Electronics, Cyber Physical Systems & Embedded Intelligence.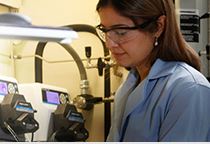 Physical Sciences
The Physical Sciences Department develops innovative technologies and solves challenging technical problems in the areas of materials, chemical sciences and mechanics to provide growth and competitive advantage to UTC Business Units.
Focus Areas: Advanced Materials, Applied Physics, Environmental Science, Materials Chemistry, Measurement Science and Solid & Surface Mechanics.
Why Join us?
We've made curiosity a career and our teams include some of the world's best and brightest in the industry. When you join our team, you'll find yourself surrounded by individuals who are as inspirational as they are passionate.
Innovation and creativity are important to us and to you, that's why we encourage our employees to get involved with UTRC's innovation Kickstart program. UTRC employees receive funding for 30 hours of work annually to explore activities and ideas of their choosing, offering and opportunity to explore your curiosities.
Research Internships
Put your theory to practice. UTRC technical internships are available year round and offer students an opportunity to get hands on experience, mentoring and the resources necessary to make a meaningful impact.
UTRC is headquarted in East Hartford, Connecticut, with additional operations at its affiliate in Berkeley, California, and its subssidiaries in Shanghai, China; Rome, Italy; and Cork, Ireland.